Long ago, there was a prophecy of two young kids who would save the world. But not even the ancient gods of Egypt could predict exactly how opposite those two would be...
​
This new take on the paranormal will hook in fans of Meg Cabot, Twilight and more. Freya's spunk and Brennan's cockiness combined border on disaster, but it's their teenage struggles while they take on evil spectres and ancient demons that truly tell the story.
​
Book 1 follows Freya as she goes to England to fight off a Viking ghost army. An unexpected surprise in Brennan's arrival throws her for a loop, and now she has a partner she never wanted, a mystery to solve, and oh yeah, badass phantoms wanting to kill her. No day is the same in this introductory novel to the series.
​
Book II focuses on the secret lurking in the two teenagers' past. While the demon Raksh grows more fierce in his attempts of world domination, Freya and Brennan join forces once more and travel to Spain to face off against a conquistador with a dangerous secret. But more perilous shadows lurk around, and the truth behind their powers slowly unravels. Through it all, the pair will have to work together...
Book III follows Freya and Brennan on their last adventure through Slovakia - fighting the Bloody Countess - and Ancient Egypt as they take a stand against one thunderous god - and risk to lose it all!
Click on the covers below for exclusive insights into each book!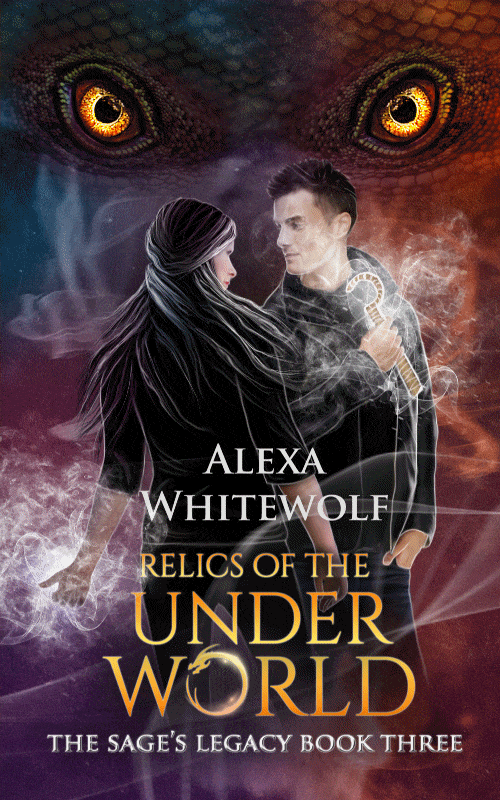 Praise for Book I:
The Dragon Medallion
​
"Freya (...) was relatable and awesome! I finished this book in one day which I normally don't always do because the pacing and writing was just on point"- LiteraryDust Blog
"(...) a fresh take on the paranormal and the endless battle of good versus evil. Filled with attitude and a sharp tongue, Freya is one strong character"- TomeTender Blog
Praise for Book II:
The Dragon Manuscript
"I absolutely love this series! These teens come across like kids you may see walking down the street in the way they interact. (...)If the pages aren't teeming with action, they are channeling electric tension and new discoveries…nonstop start to finish. Excellent reading, highly recommended, but only if you like strong, well-defined characters and a plot that rages on at warp speed!" - TomeTender Blog
Praise for Book III:
Relics of the Underworld
​
"Bren and Freya are such great characters! What I love best is that this series is YA and actually feels like YA.(...) You get action, history, unique stuff—what's not to like?" - LiteraryDust Blog
​
"Non-stop young adult action and adventure as this fantasy world comes alive with amazing characters, brilliantly colored scenes and an ending that could be devastating!"
" TomeTender Blog